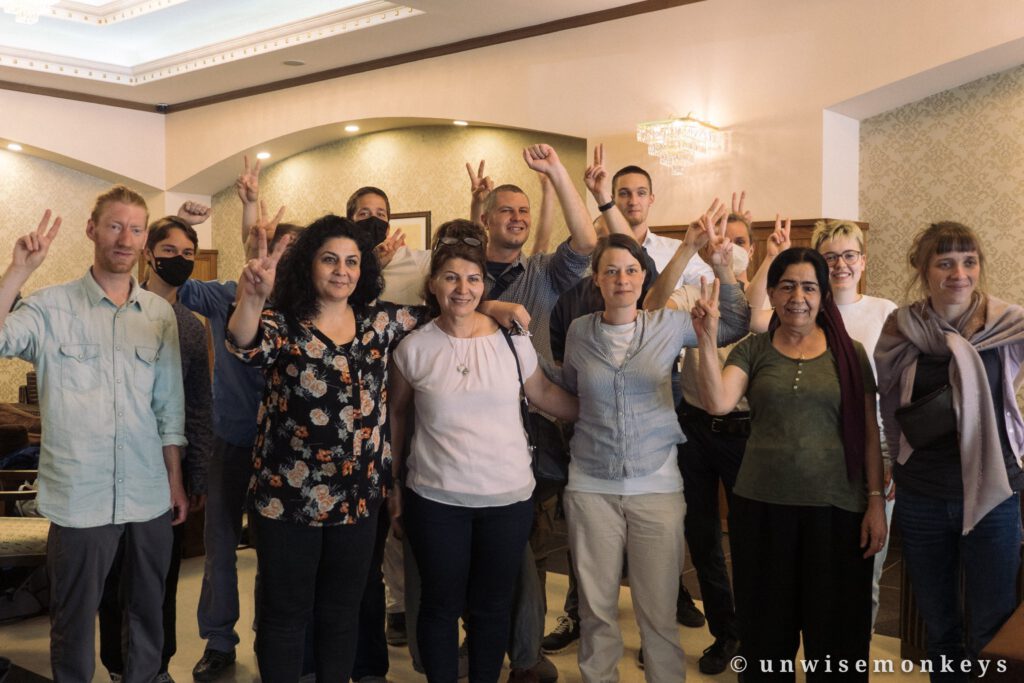 Today, Wednesday, 23.06.2021, another part of the International Peace Delegation from South Kurdistan was supposed to travel back to Germany. They were expected at 2 p.m. at the airport in Frankfurt am Main.
Six delegates are currently detained at the airport and interrogated by the federal police. Even after several demands there was no information about the reasons for the repression nor their whereabouts.
Already on June 12, 2021, the federal police had prevented a group of the peace delegation, including parliamentary group leader of the Hamburg Left Party Cansu Özdemir, from leaving the country at the airport in Düsseldorf. (NDR reported)
The goal of the international delegation was to create attention for the attack war of the Turkish state in South Kurdistan, which is contrary to international law. For this purpose parliamentarians, activists, journalists and other parts of the population were visited to get an idea of the current situation in South Kurdistan.
"We are shocked by the behavior of the German authorities. Once again, people who are working for peace are being criminalized," said Luisa Koch, who was there to receive the delegation at Frankfurt Airport.
Presscontact:
Luisa Koch
E-Mail: info[@]defend[-]kurdistan.com